We carefully select our brands based on their reputation for good value for money, excellent quality and unrivalled after-sale service. At Distinct Bathrooms we like a "fit & forget" approach, knowing our products will stand the test of time. Below are a few of our trusted brands.
---
Roper Rhodes Ltd is one of the UK's leading independent suppliers of bathroom furniture and bathroom products, with over 30 years experience in designing and developing beautiful bathrooms.

http://www.roperrhodes.co.uk/
Download the brochure here.
In 1904, our ancestors opened a small worksop in Romeo. Since the beginning, Cifial has continued to expand and evolve. Cifial has always encouraged the development of knowledge and industrial technology. Our values today are the same as the past, they constitute the basis of our identity. Innovation, technology and design,

http://cifial.co.uk/
Download the brochure here.
We pride ourselves as one of the UK leading brand names in designer radiator and towel rail manufacture. At Radox we like to bring the romance back into staying warm. As a part of the Radox Group, we share the same values of quality and innovation with the customer at the heart of everything we do.
http://www.radoxradiators.com/
Download the brochure here.

Whilst we've pioneered many of the ways in which the UK showers over the past 40 years, we've always tried to understand what it truly means to have a great shower. We know that a great shower does you a world of good and that's why we've never settled for an OK one.
Vitra is a Swiss company dedicated to improving the quality of homes, offices and public spaces through the power of design.?? Founded in 1950, this family-owned enterprise creates interiors, furniture and accessories that are functional and inspiring.
HiB of today is widely recognised as a world leading bathroom product manufacturer providing cutting-edge, from the very best in bathroom mirrors, cabinets, furniture, ventilation and lighting.

http://www.hib.co.uk/
Download the brochure here.
Laura Ashley's first foray into the world of bathroom design came with the launch of a stunning collection which includes bathroom furniture, sanitaryware, mirrors, cabinets and taps. The collection features furniture hand painted in soft greys and off white or constructed in solid oak, with worktop options including honed marble and granite. Three sanitaryware ranges are included, incorporating basins and WCs spanning classic and contemporary style.

http://www.lauraashleybathroomcollection.com/
Download the brochure here.
Based in the heart of the beautiful Lake District, KUDOS have been designing and manufacturing innovative, high quality shower products for over 10 years. The natural beauty of our surroundings has always been our inspiration and we are proud to be one of the few bathroom companies still committed to manufacture here in the UK.
http://www.kudosshowers.co.uk/
Download the brochure here.
Britton Bathrooms offers comprehensive, modular ranges of beautifully designed contemporary bathroom products, with the consumer in mind. All of our collections are created to ensure our products offer great functionality, with smart, low maintenance features whilst engineered for the best environmental performance.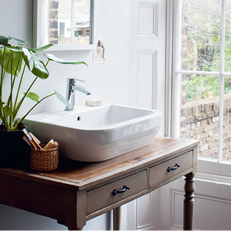 https://bbwhitebook.com
Download the brochure here.
We've been designing bathrooms for over 35 years. We're a family owned bathroom business based appropriately in Bath, UK with an in-house team of experienced product designers.
http://www.r2bathrooms.co.uk/
Download the brochure
here
.
At Acorn, our goal is to produce quality bathroom furniture time and time again. We are at the forefront of bathroom design, incorporating the latest technology and implementing it perfectly within our latest range of furniture and accessories. All furniture is made in our own factory in the Heart of Yorkshire.

http://www.acornbathrooms.co.uk/

Our name may be unfamiliar to you but we have been a leading manufacturer and supplier of shower enclosures, doors and bath screens to the trade for more than 25 years. We are trusted and recommended by professional stockists and installers who appreciate both the value and values our products represent.

https://lakesshoweringspaces.com/
Download the brochure here.
Nuance is our award winning bathroom wall panel system, created for showers, wetrooms and around the bath. The designs are not just beautiful to look at but uncompromisingly high performance and easy maintenance too, as it's uniquely fitted without extrusions and 100% waterproof guarantee.

http://www.bushboard.co.uk/products/range/nuance-64
Download the brochure here.
Marflow Engineering is one of the UK's leading designers and manufacturers of luxury bathroom brassware including taps, showers and bathroom accessories for both traditional and contemporary styles.

http://www.marflow.co.uk/
Download the brochure here.
We supply homes and businesses with Designflooring, floors that are stunning to look at yet easy to look after. Each comes with a selection of customisable features so you can create something really special and personal to you.

http://www.karndean.com/en/floors
Download the brochure here.
The home of classic bathrooms, Burlington has a superb range of bathroom furniture that will give your bathroom the relaxing ambiance you want to achieve.

http://www.burlingtonbathrooms.com/
Download the brochure here.